I stayed at Toyoko-inn(東横イン) in Frankfurt.
Toyoko Inn is a Japanese hotel company. The hotels like Toyoko Inn are so-called "Business Hotel" in Japan.
The concept of "Business Hotel" is hotels for people who are on a business trip. They offer a room with breakfast at a reasonable price, but size of room is normally small.
I used to stay at Toyoko-inn many times when I lived in Japan.
Therefore, I was curious about Toyoko inn Frankfurt and concerned if Business Hotel concept works in Europe.
I am writing this blog in English to recommend this hotel to non-Japanese people because I was satisfied with my stay at Toyoko Inn in Frankfurt. 
Location
Toyoko Inn Frankfurt is located close to Frankfurt Hbf (main station). It takes about 5 minutes from the station.
There is a bus terminal in front of the hotel. 
Reception
Two receptionist who can speak Japanese were working at the reception
You can fill in a document when you are waiting.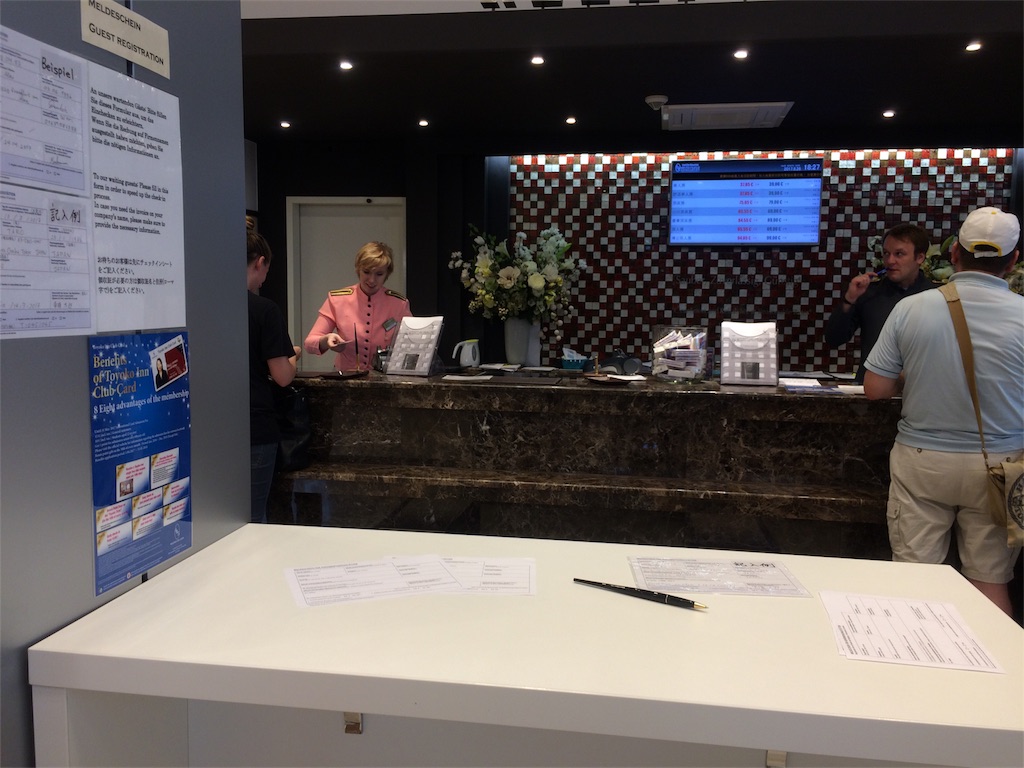 This is Japanese style. I have never seen this in Europe. Very efficient.
You can take Tisch at the reception
Single room from 39 €. Amazing!!
(This amazing price is valid until the end of 2017)
In Japan, you can see many advertisements like this. You often see the people who is giving Tisches on a street in Japan.
There are some pictures on the wall.
I haven't seen these kinds of pictures in Toyoko in Japan. 
Single room
Oh--, the number plate is exsactly the same as Toyoko inn in Japan,  but the size of the room is much larger than the rooms in Japan. I think about 2 times larger. This is large enough for me.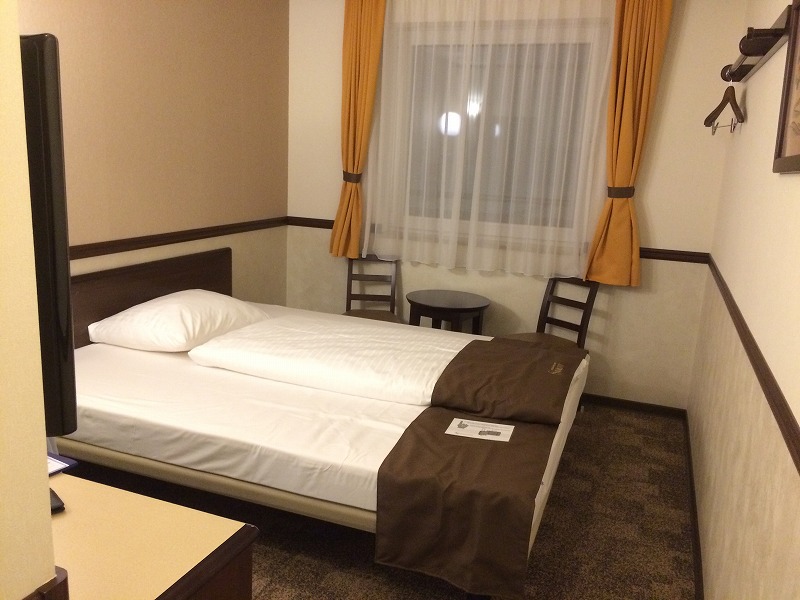 If you have a big luggage you can put them under the bed.  
AC, Clock, hair dryer, phone, pod, and so on. These items are standard items in Toyoko-inn Japan.
Bath room
Many Japanese people need bath tub. 
Do you know "wash-let"?
This is a common item in a Japanese toilet.
This is an incredible invention. I definitely recommend you to try this.
Breakfast 
However the single room price is 39€, breakfast is included. Unbelievable!!
The breakfast is European style with some Japanese food.
Bread, cheese, and hams.
Vegetables and flakes.
Sausages and boiled eggs.
Drink
Rice and Miso soup!!
This is what I want to eat!!
Rice is Japanese rice.  Japanese rice is shorter and sticker than European rice.
Itagakimas.(Guten Apetite)
I felt I was staying in Japan.
However the room was smaller than rooms in Europe, I stayed very comfortably.
(All information is as of 31th September 2017)